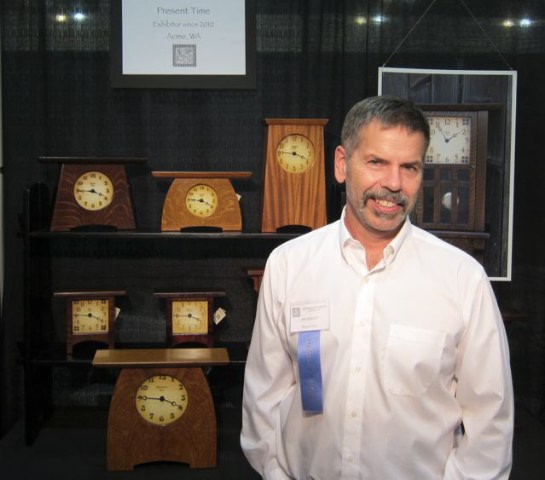 I've just returned from my trip to Pasadena participating in the 19th annual Craftsman Weekend.  I want to thank all the people at Historic Pasadena who produce the event and and all the people who support it.
Pasadena is a community that treasures their rich architectural heritage as being the birthplace  of the Arts & Crafts movement in the southern California region.
It is here that the designers Green and Green were able to develop their craft to the highly revered state of perfection that is now recognized as one the important contributions to American design.   Having wealthy clients who were equally seduced by the wonderful climate and beauty of turn of the century Pasadena also helped.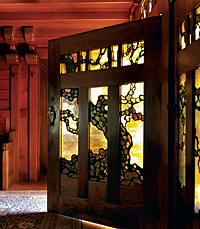 During Pasadena's expansion during the 50's through the 70's many historic homes were lost to development and freeways, but the trend has reversed as the construction of major connecting freeways has been stopped because it cuts directly through an area of historic homes.
These homes are rightfully treated as treasure now and their owners seem to spare no expense to bring them back to their former glory. The interest in Arts and Crafts movement is very much still alive today in Pasadena.
I'm very happy with how I did at the show, bringing home far fewer clocks than I left with. It was also great to meet many of my past customers and having them let me know their clocks are still treasured items in their homes. I was able to re-connect with the Gamble House and meet Sarah the new director.  They will one again be featuring my clocks in the bookstore.
Perhaps the thing I value the most was making connections with so many extremely talented artists who were displaying their work at the show. It's great to meet the person behind the ads I've seen American Bungalow or other magazines for years.  I only got to meet a handful of other exhibitors since we all have to pretty much stick around our booth for the whole weekend.
Across the isle from me was James Mattson of James Mattson Coppercrafts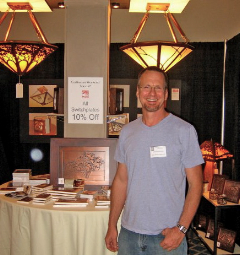 http://www.jamesmattson.com He does some very beautiful copper etching work, and one of the things he does are these simple walls clock with beautiful etched copper faces.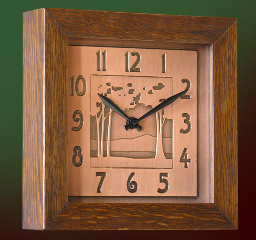 Since he says he prefers metalwork to woodwork, I got the idea to propose a collaboration on a custom large scale wall clock or grandfather clock.  Still some details to work out but I'd love to work to design a cabinet that would work with one of his clock faces.
Also across from me was C & C Brown  showing a line of beautiful individually handmade pottery. 
http://www.artpotters.com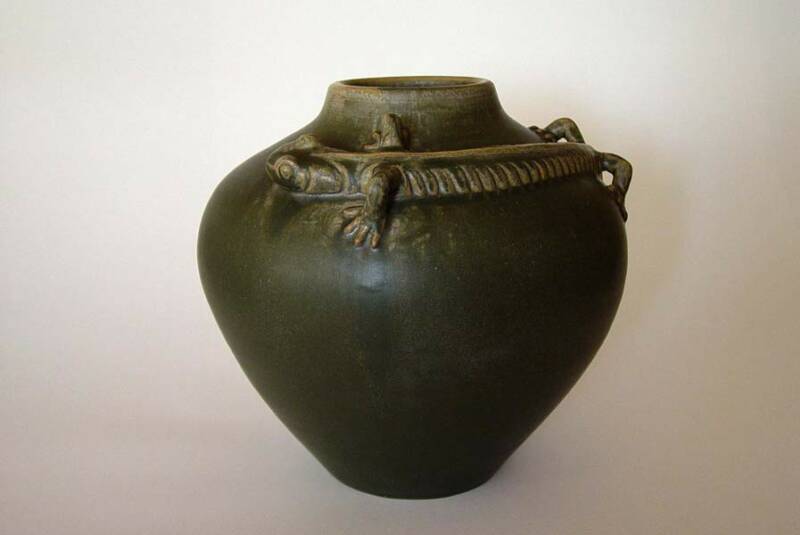 Yoshiko Yamamoto of Arts & Crafts Press http://www.artsandcraftspress.com was showing her extraordinary blockprints and note cards.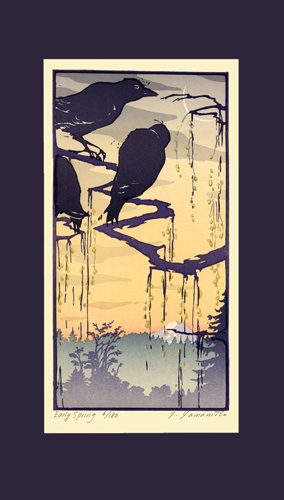 Seattle woodworker Tom Stangeland of http://www.artistcraftsman.net

and Darryll Peart of http://www.furnituremaker.com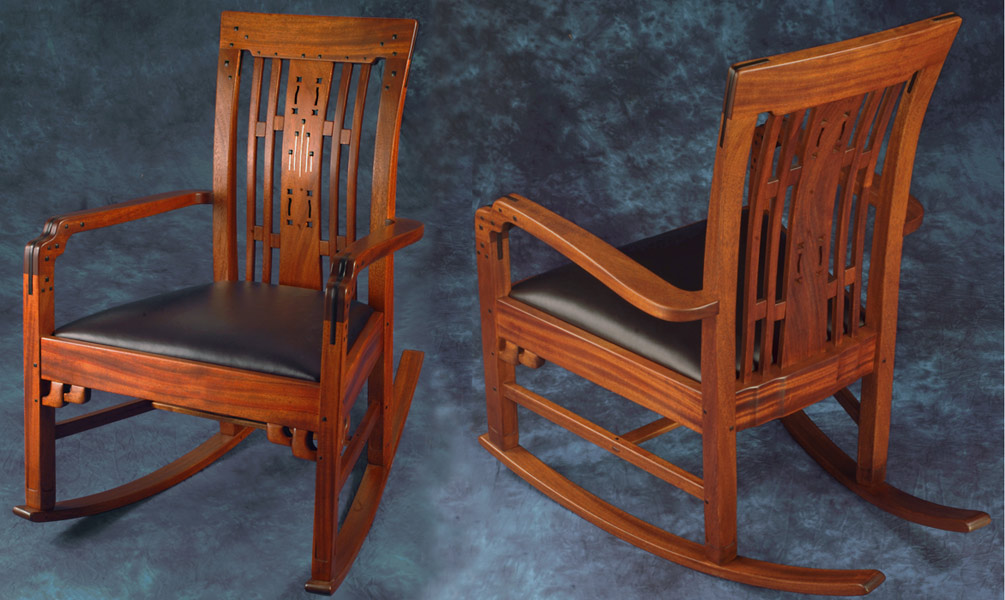 were there to show their exquisite interpretations of Greene and Greene furniture.
Evan Chamber is a glass artist who has a line of beautiful early century inspired glass work at hishttp://www.pavonineglass.com site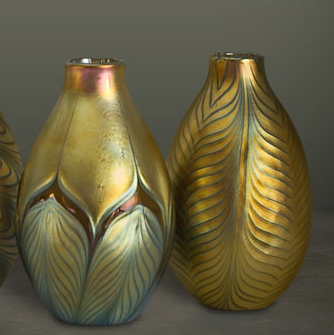 and some wonderfully creative work at his alternate site
http://www.evanchambersobjects.com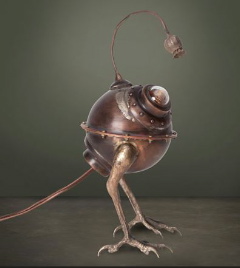 Tedd Colt of Caladonia Studios  http://www.caledoniastudios.com came down from Oakland California and was showing his beautifully made Stickley inspired furniture.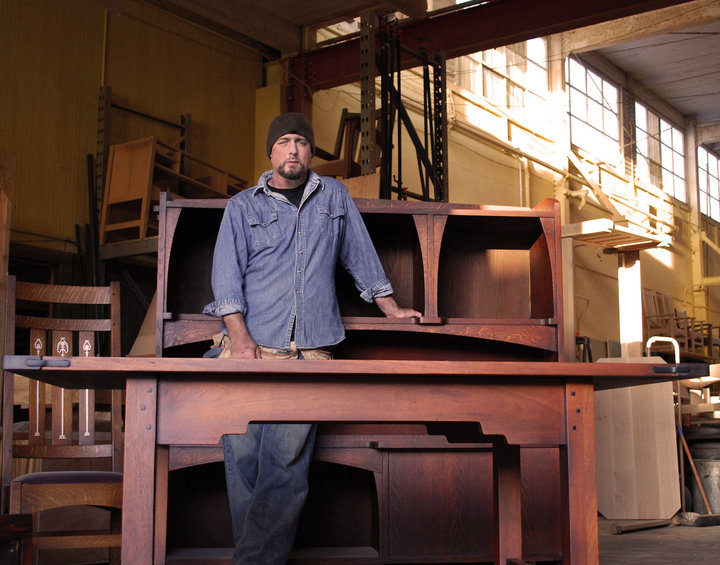 I sat in his Morris Rocker and did not want to get up.  If I had an extra $2400 to spend, that would be my first purchase.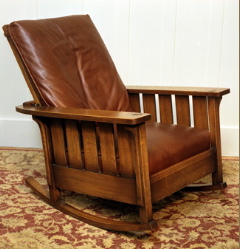 It's been a great experience getting myself out there and meeting the people who create this incredible work and those who support us.
I'm looking forward to attending again next year, hopefully bringing down some of the new models I have in the works.  Stay tuned . . . .