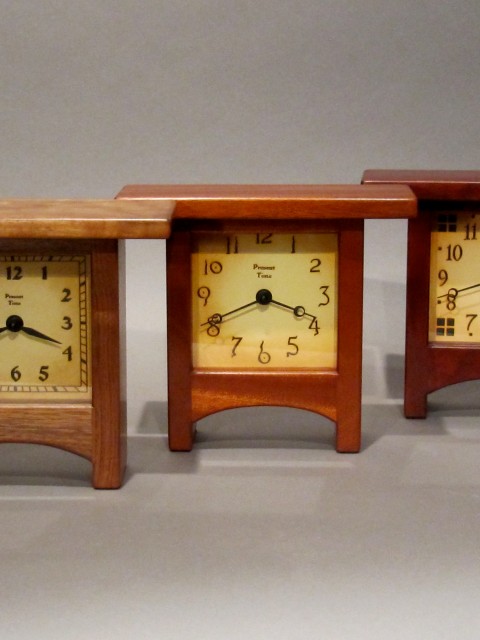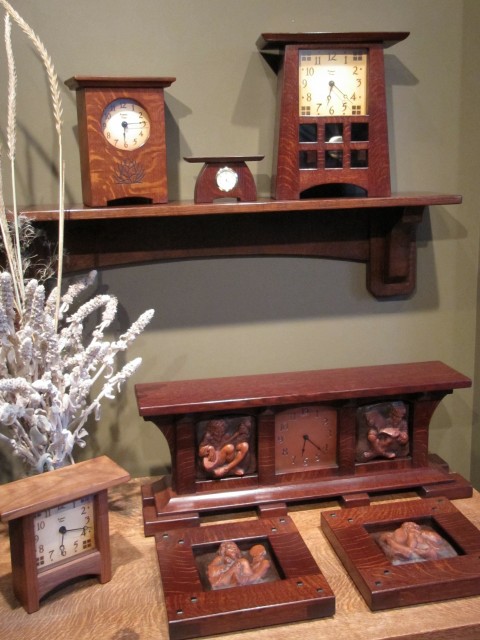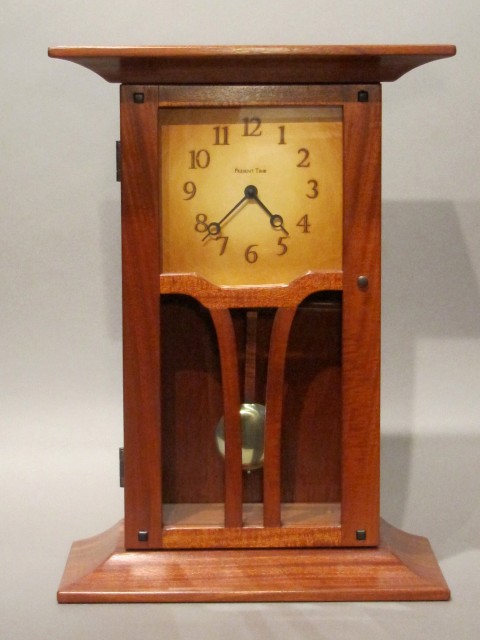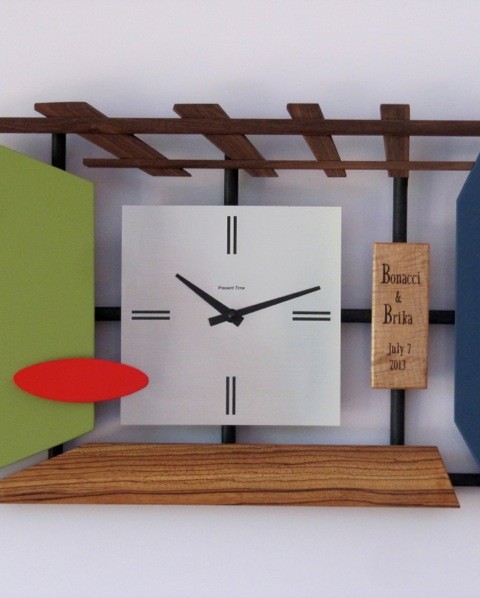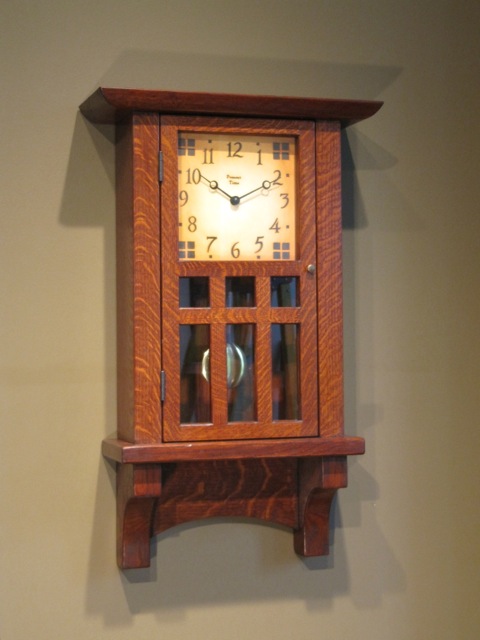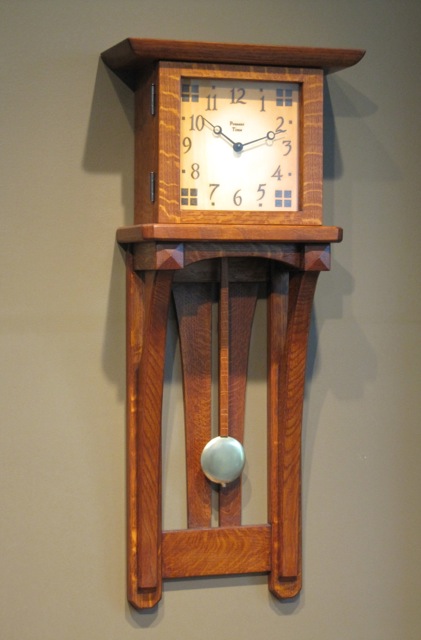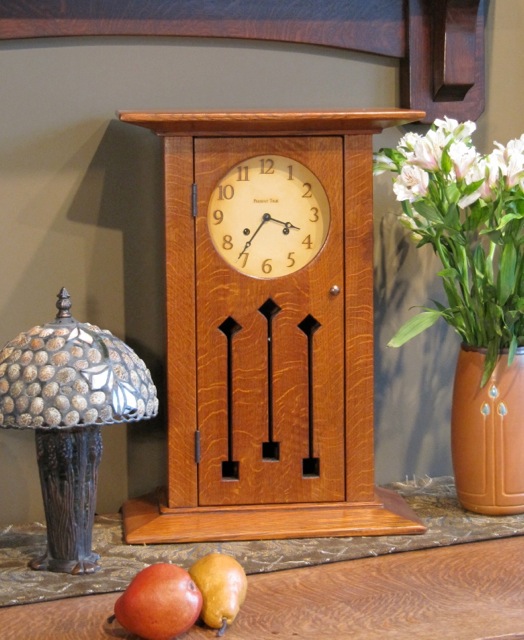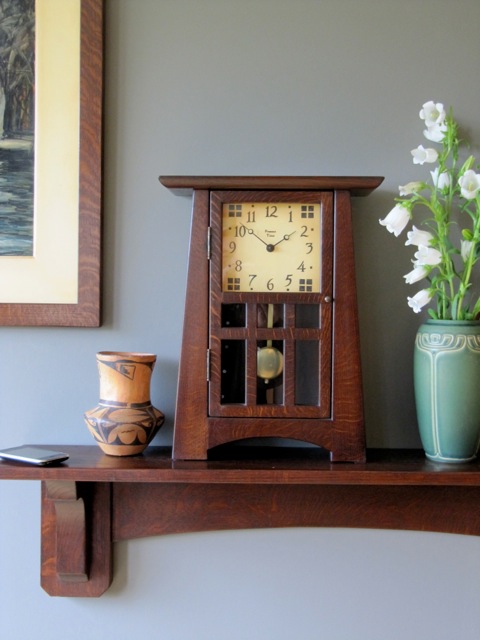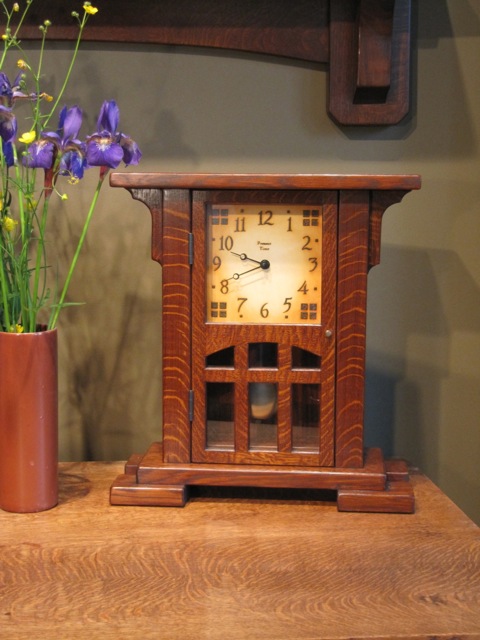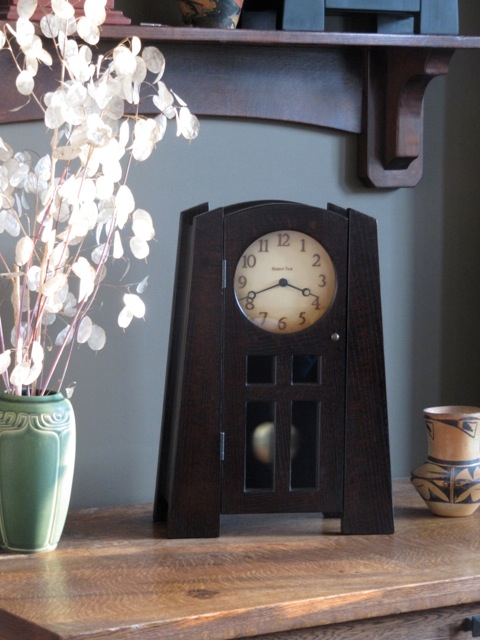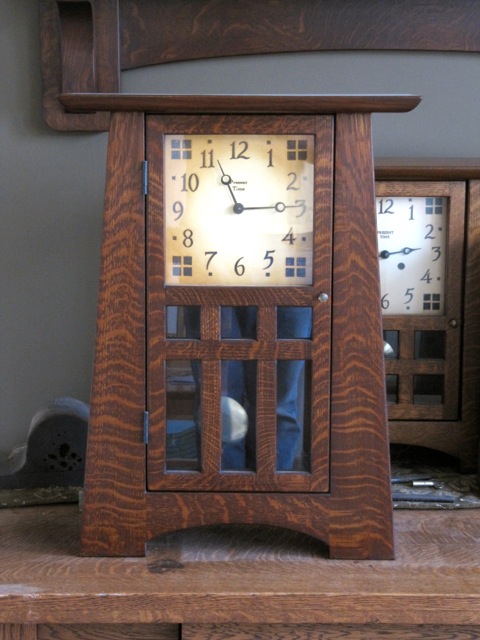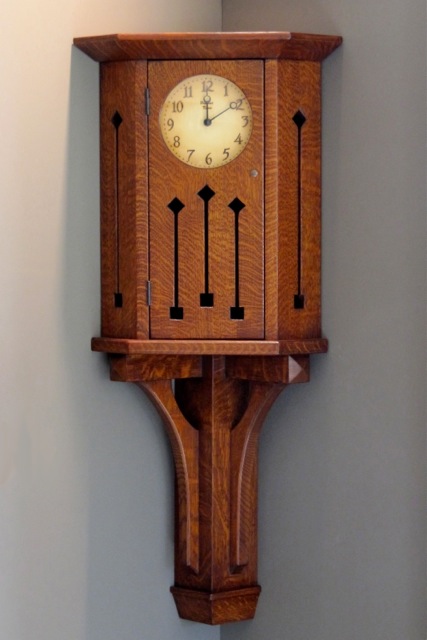 A sincere thank-you to Bruce Johnson, the Staff, and especially the Patrons of the Arts & Crafts Conference at the historic Grove Park Inn in Asheville, NC for a very successful show. See you all next year!
     We have clocks currently in stock and available for
     immediate shipment. Click here to check them out!
Present Time clocks are unique timepieces handcrafted by Jim Dailey. The designs are inspired by the past, but are made for the present day. A Present Time clock is the perfect accessory for your bungalow, whether it was built at the turn of the 20th century or the 21st.